Three Steps to Save Photos in a Storm
In addition to our thoughts and prayers, Pixologie offers help to save photos during a storm or fire. All across the country, people are going through some horrendous natural disasters. From flooding in the Midwest, hurricanes and storms in the South and on the East coast and wildfires in the West, families are seeking help, shelter and support.
Once the waters recede and the flames extinguished, we see what is left, and what is lost. And, during this time, a family photo can be a lifeline.
If you or someone you love has been affected by the storms and fires, please click below to download a quick guide to "Helping Photos Weather the Storm."
Included in the Guide
Three steps to recovering photos after a disaster
Directions on how to hang photos to dry
Safety tips when dealing with mold
More Resources to Save Your Photos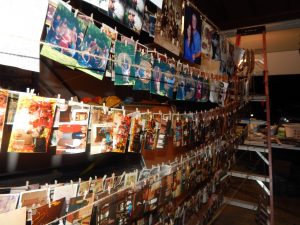 We will continue to add resources to this web page as we come across them. Click on the links below for more information.
Calgary Photo Solutions – What To Do When Disaster Strikes
SaveYourPhotos.Org –  We have to evacuate how do we keep our photos safe
Flip Pal – Photo Drying Techniques